I wanted air ride for my winter TDS BMW E30, so I set about doing it DIY on a tight budget! To fit the rear air bags to the E30, you have to do some cutting and welding to make the top mount. I'll let the pictures do the talking to show you how I mounted the rear air bags.
First, cut out a section, like this below: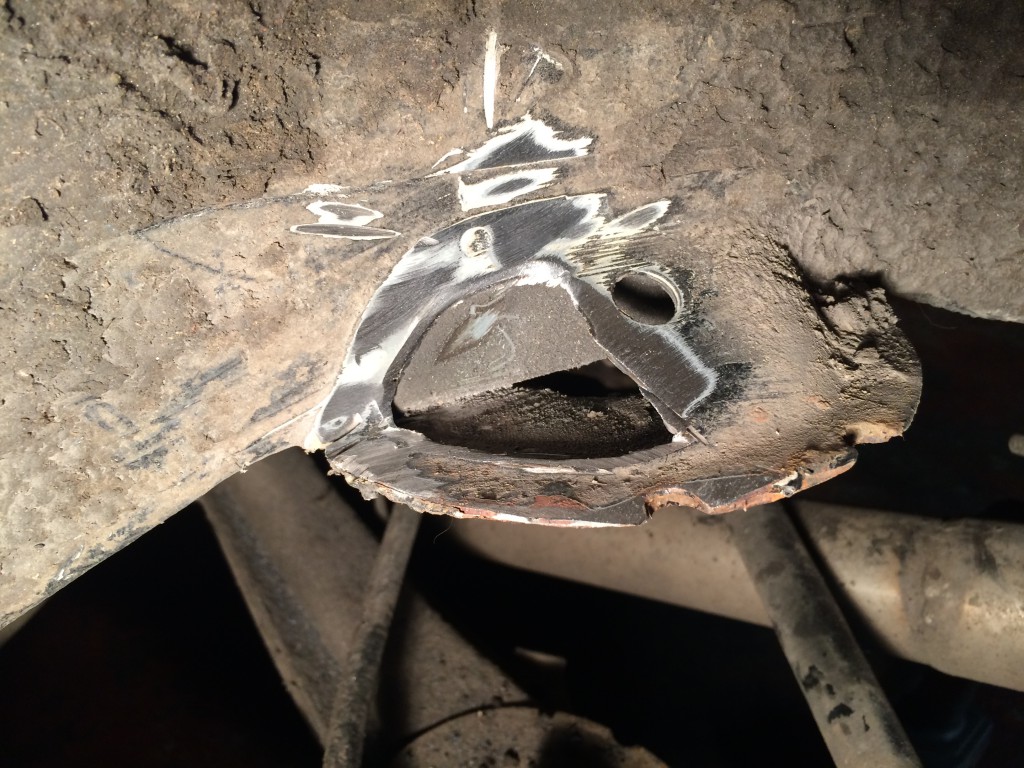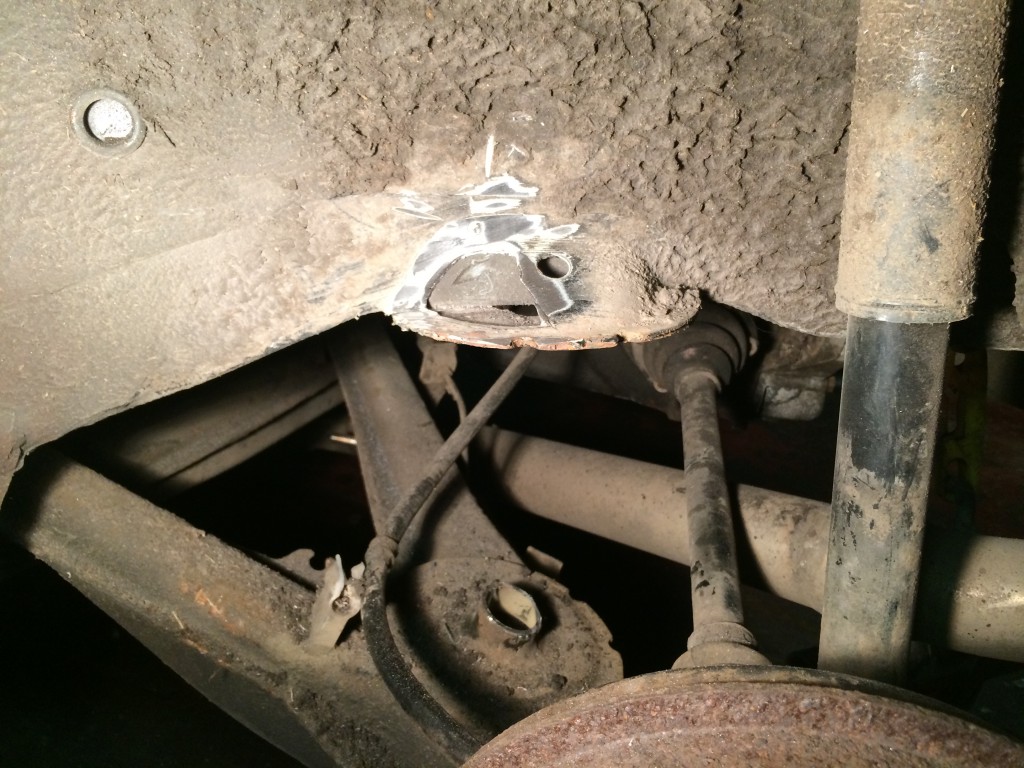 'Fold up' the left hand side of the mount, to a vertical point. Weld up the side of the folded up flap and along all the joins you can see to make a nice strong mount: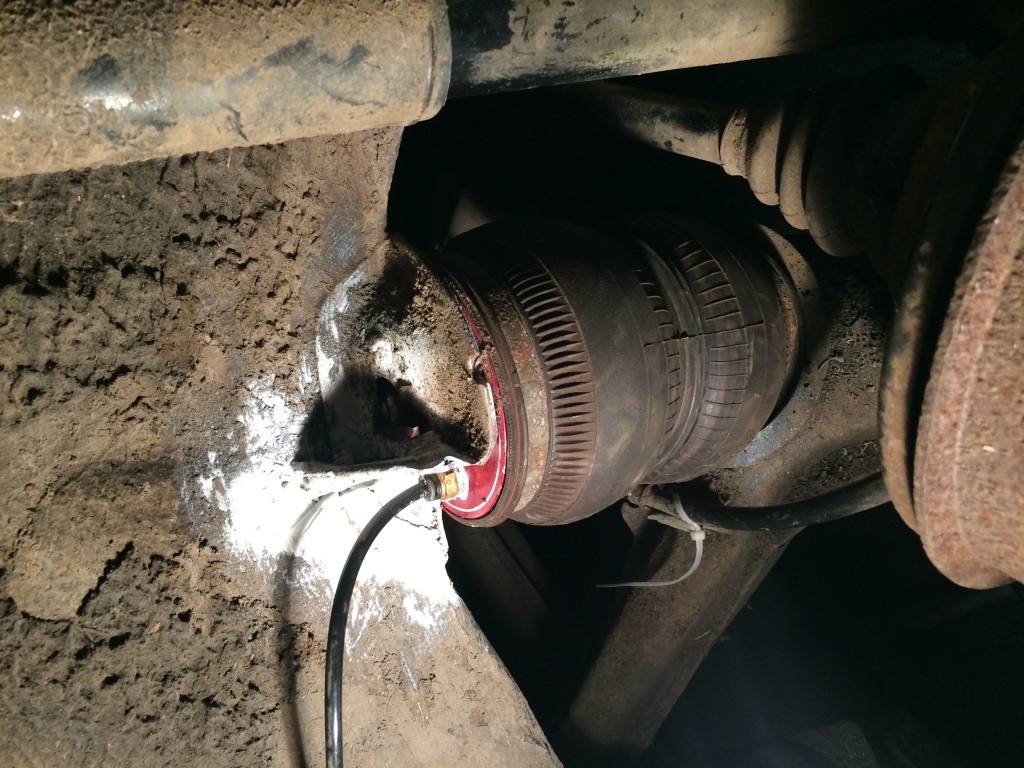 Paint the air ride bag mount (I only had white Hamerite at the time, and I'm on a tight budget!)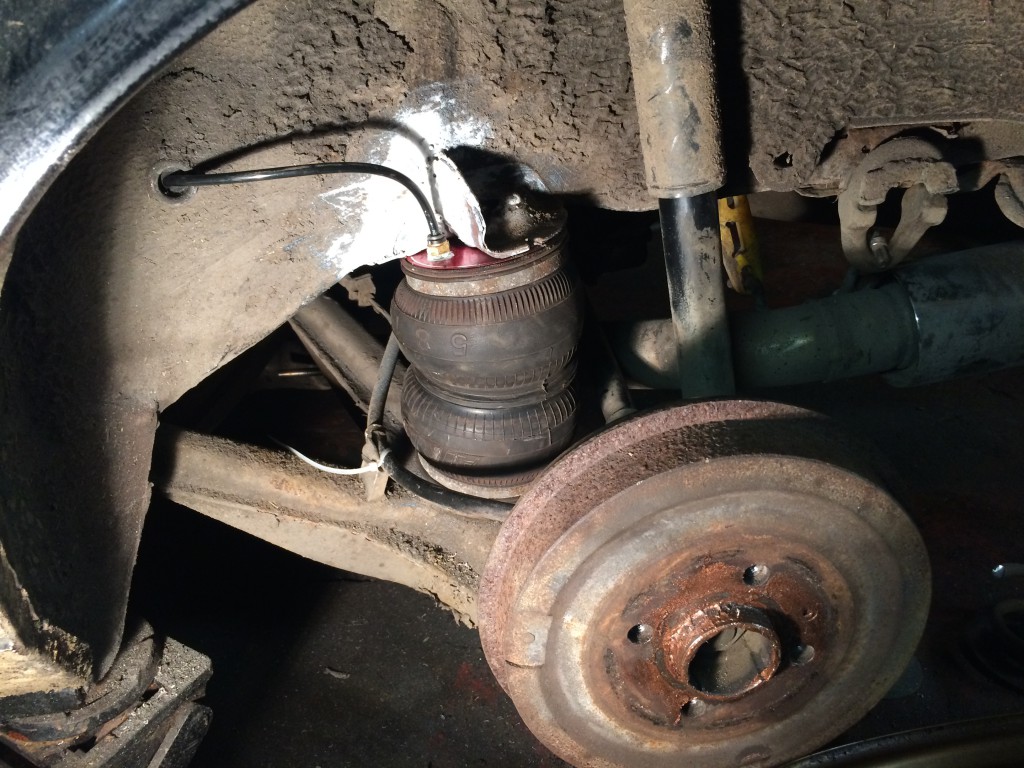 Finished! BMW E30 with the air ride fitted!
The final result below, air ride fitted on a tight budget! Manual switches with universal Air Lift bags: