For this project, I'm attempting to fit a CIC iDrive headunit into my non iDrive BMW E88 (LCI facelift) (same as E82 but convertible). Unfortunately BMW do not supply any kind of retrofit kit, so some custom wiring and connector troubleshooting will be involved.
The benefits of a CIC system is the sat nav screen, visual parking distance controls and display of media information. I'm also going to attempt to retrofit an E90 combox into the boot with the MULF for bluetooth streaming and BMW Connected apps via an emulator.
First, stripping out the centre console.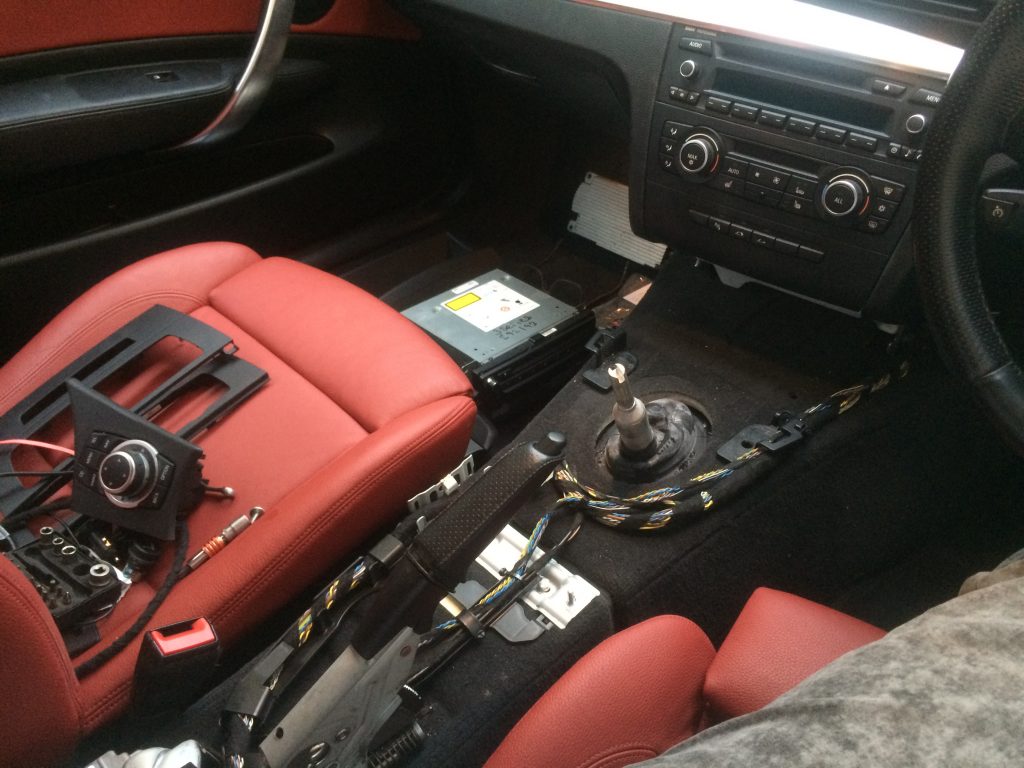 Trim pieces swapped onto the iDrive controller centre console, and then refitted.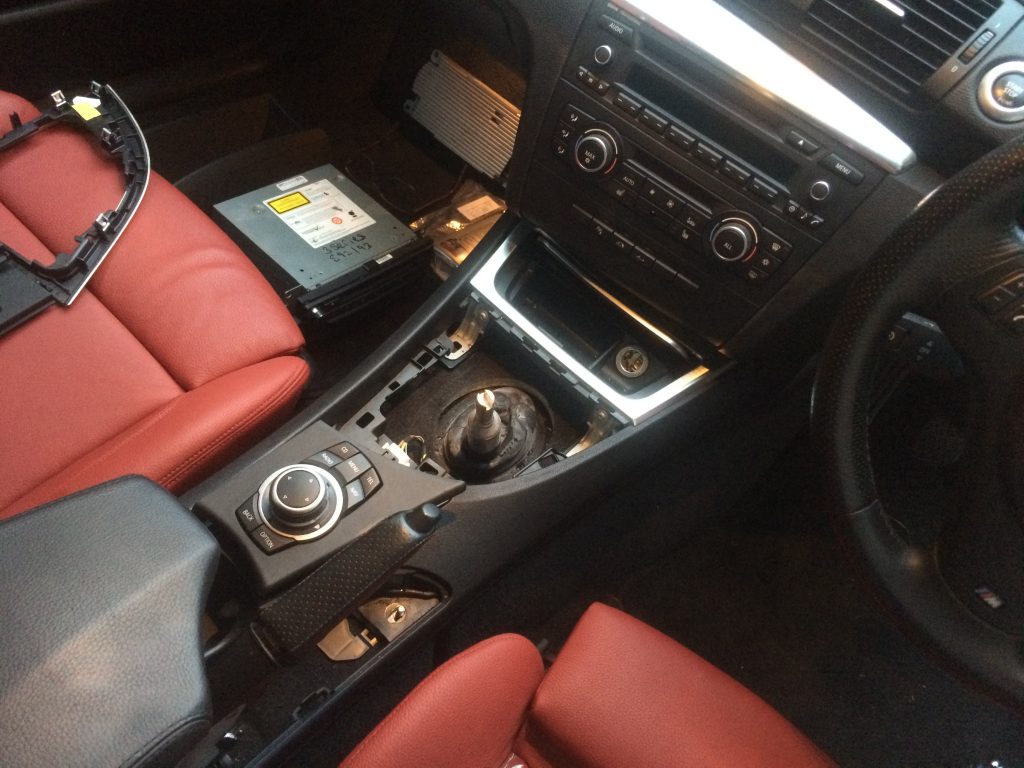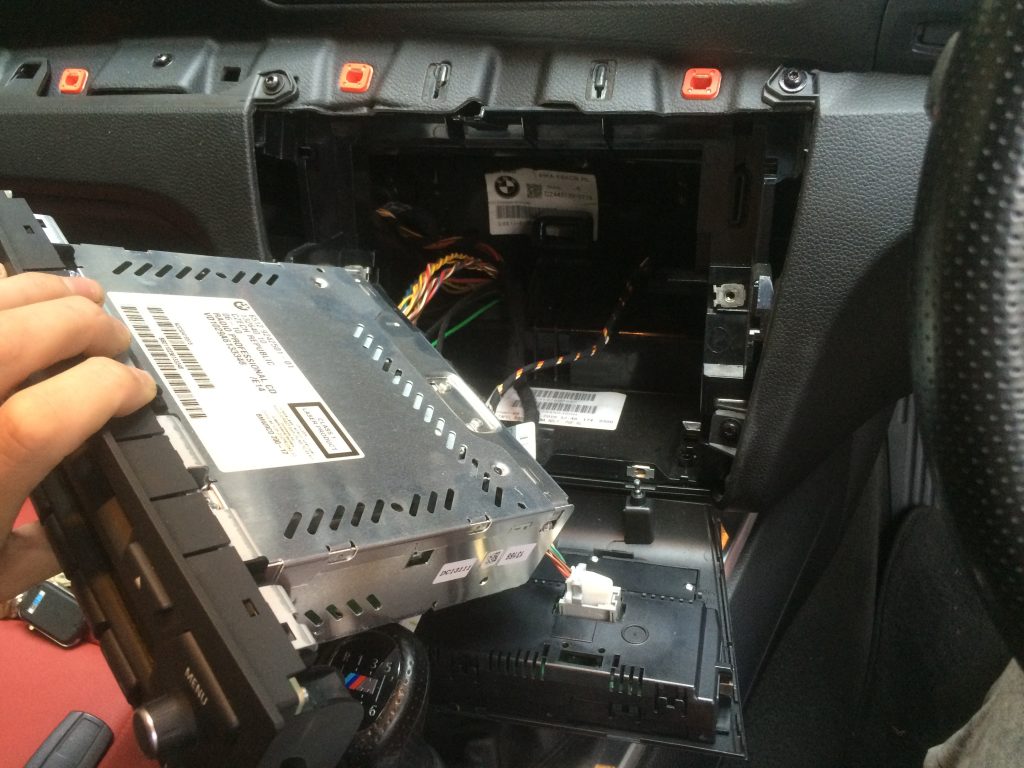 Wiring the controller and screen was quite simple. I made a wiring harness taking the live, earth and can connections from the back of the CIC headunit using a cheap audio adapter harness from ebay: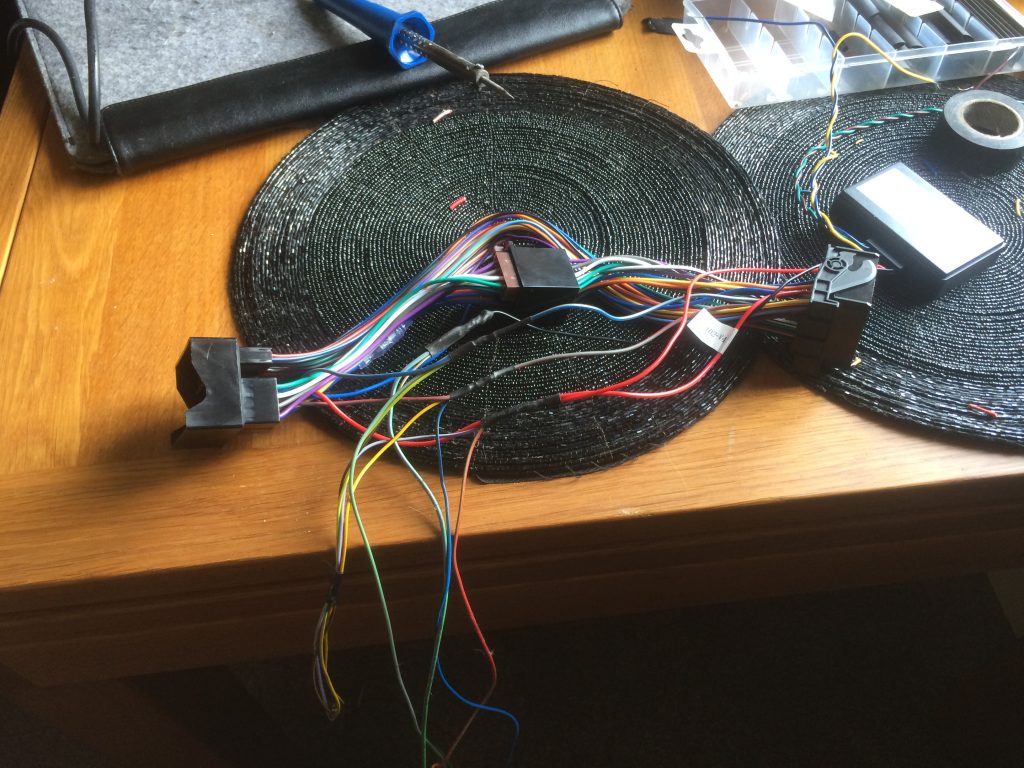 To wire up the combox in place of the MULF2, you can still purchase the connectors and pins from BMW, but it worked out that it costs just about the same buying an adapter cable from Kufatec. Their website is in German so you need to translate, but it makes it so much simpler for the install: https://www.kufatec.de/shop/en/BMW/5er-F10/Adapter-BMW-MULF/-TCU-to-Combox
The dashboard requires some cutting. If you're too afraid, you can purchase a complete iDrive dashboard still from BMW for around £360. Cutting took only around half an hour, so much easier than a dash swap.
Next up was a test of the wiring, success! The iDrive works and the emulator bypasses the vin check from the CIC unit. Navigation and voice controls working perfectly.
Next job was the tricky bit, time to do the coding. I added the following the Vehicle Order within NCSEXPERT and FA_WRITE them to both the CAS and the NFRM modules:
VO $605 $612 $614 $644 $6vc $6fl $6nr
I also changed the vehicle production date to 0311.
Next, you need to SG_CODEREN a blank .man file to both the CAS, CIC, MEDIA (if fitting a combox) and the NFRM modules (FRM if you don't have NFRM).
Read the .TRC files for the CIC (CODERDATEN_LESEN in German) and change the following options:
All the lines that start PIM_~ change to aktiv – this will enable your office functions.
SL11_BMW_ONLINE
change to: aktiv
SL12_BMW_INTERNET
change to: aktiv
ONLINE_SERVICES
change to: aktiv
ONLINE_BROWSER_C0D
change to: beide_aktiv
If you are using a telematics combox (like me) then you will need to code out the telematics functions.
CODERDATEN_LESEN the MEDIA module and change the following:
MAIN_BOARD_ALONE
ecallboard_present change to: mainboard_alone
TELEMATIK_VIN
most vin change to: coding_vin